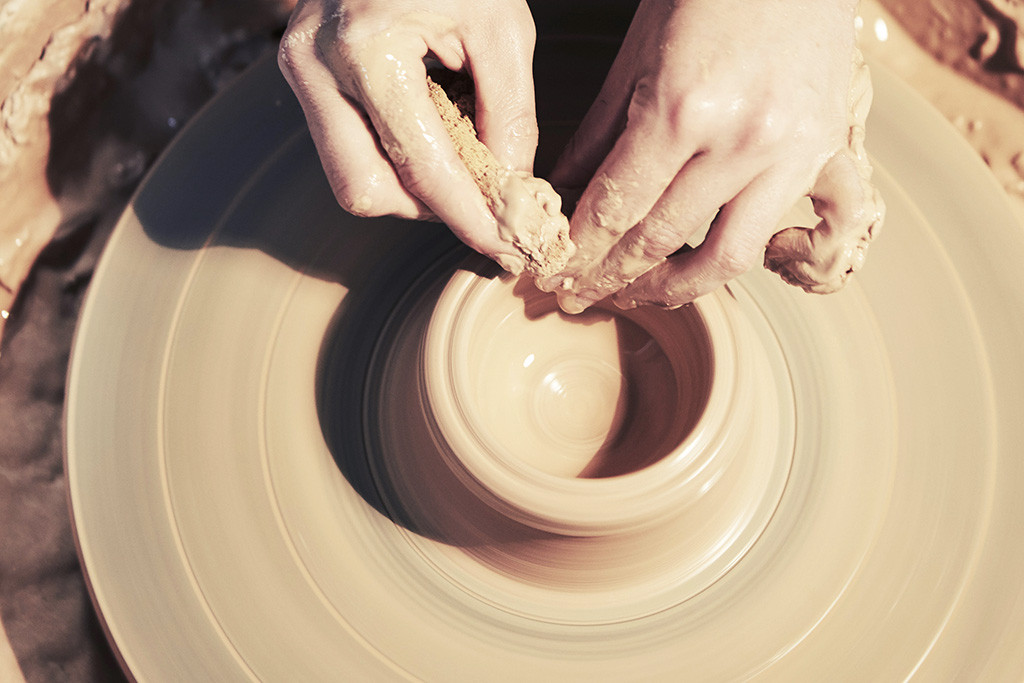 I've always loved collecting vases and vessels, and I was looking for a creative outlet outside of advertising. My mum was an amazing ceramicist – I still remember the first thing she ever made me. A pink porcelain bear. I got some tools and glazes for Christmas one year and a monster was born!
My mum sent me her old wheel, which had been gathering dust in the garage. That has really helped me develop my skills and dedicate more time to it. I guess I'm mostly self-taught.
When I first started I got a little overwhelmed – I was drawing inspiration from everywhere and the seemingly endless possibilities took me in too many directions to be happy with anything I achieved. After spending some time figuring out how I like to work and the outcomes I'm happy with, now I'm starting to find my style.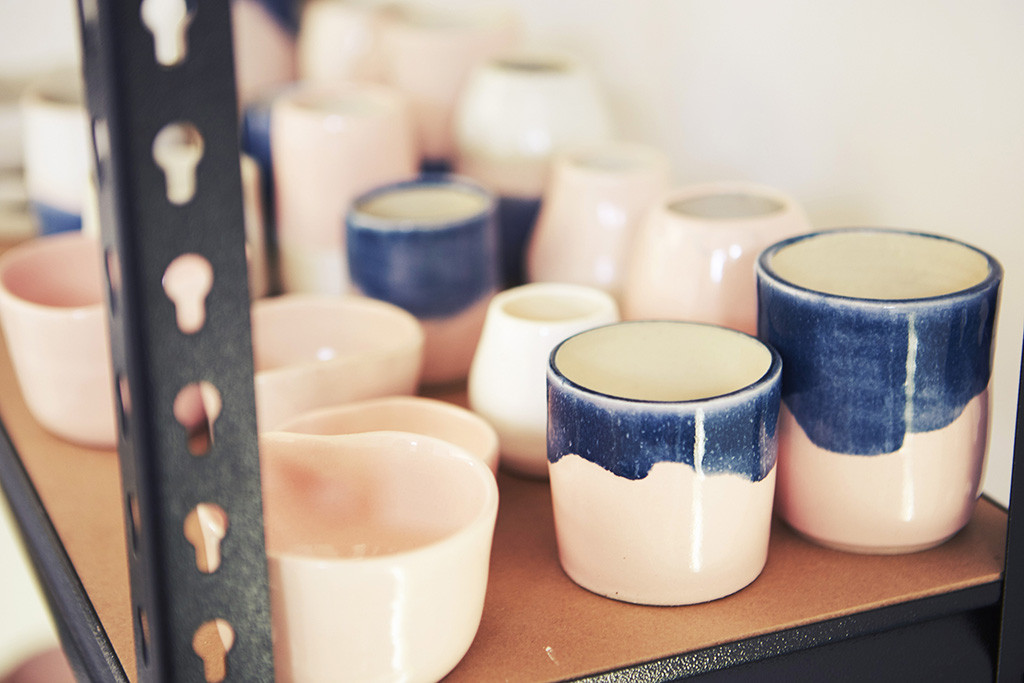 I recently spent time in Japan and that really sent the monster into overdrive. It inspired my palettes: soft, really pared back, and encouraged me to be more adventurous with form. But it's just trial and error. I've messed around with so many things, with different shapes, different materials, tools and glazes. It's fun.
I've been lucky enough to meet some world-renowned ceramicists and speak to them about their lifelong passion for the medium – i get it. Completely.
https://www.instagram.com/madebybowie/