My earliest memory of painting was as a kid at home, using watercolours. I also used to love turning the grill on at night with the lights out so I could look at that amazing blue flame.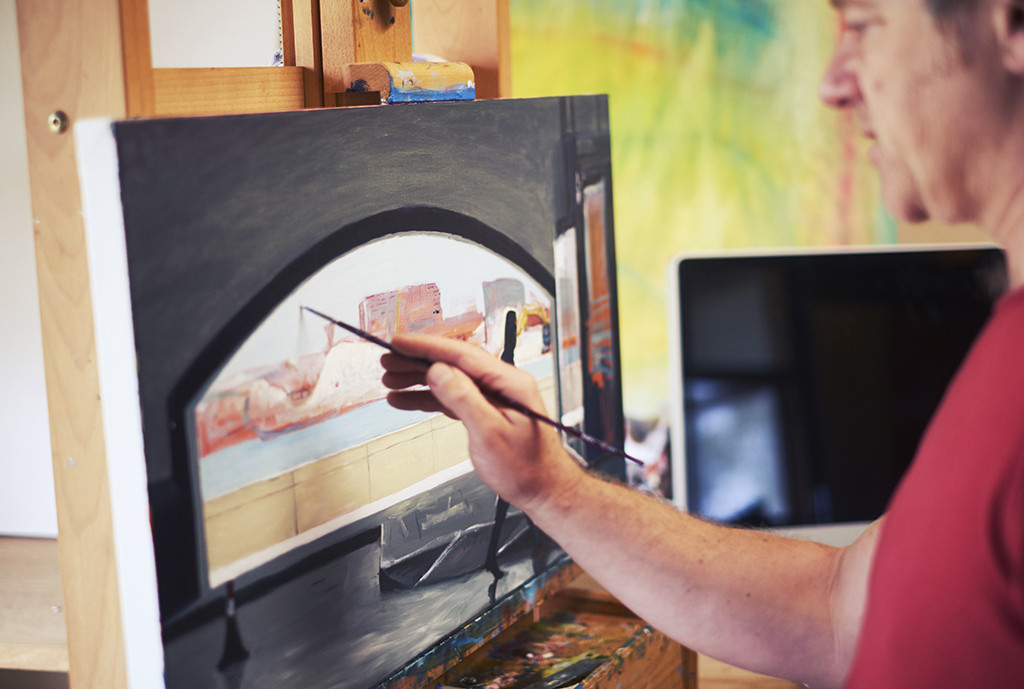 The journey to get to art school was interesting. I didn't really know what I wanted to do after finishing school, except fly planes. So I became a cadet in the airforce and started a science degree at the academy. I only lasted ten months but I did finish my degree. About half way through, I realised I wanted to go to art school, I just couldn't stop drawing and painting. I started hanging out with arts students and followed my passion.
I had about 11 years of exhibitions at Mario's Café in Fitzroy but when that finished I realised I needed to skill up. I went from no computer skills to being immersed in 3D animation, video production, sound, graphic design, Photoshop, Illustrator – the lot!
I'm inspired by so many things. The sky. Coloured pencils. Book covers. TV cartoons. A love of colour. It's always been really powerful for me.