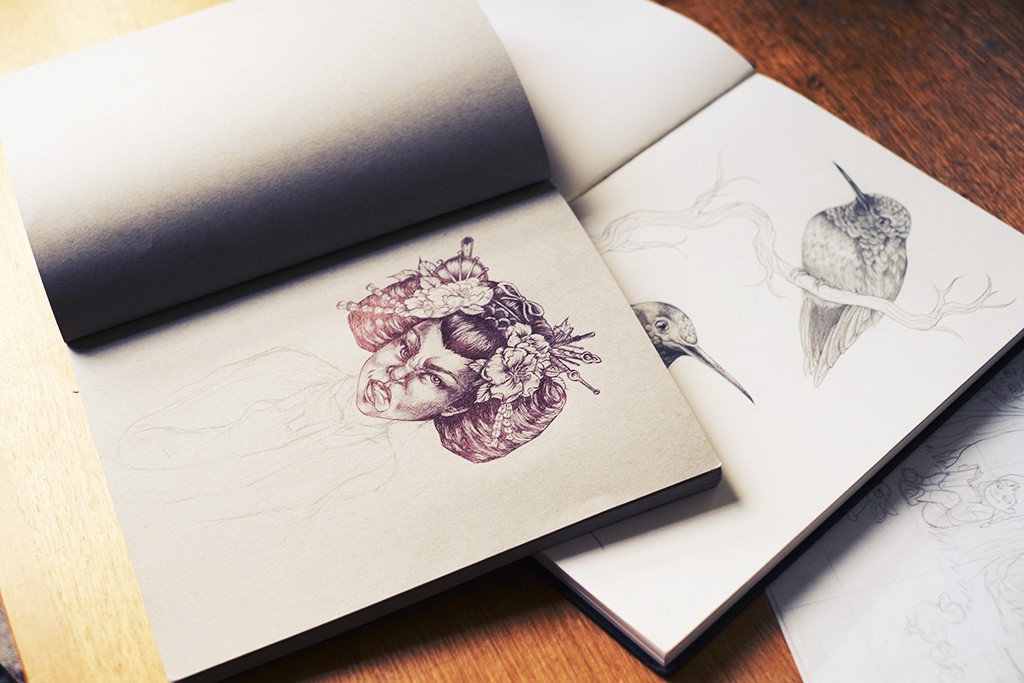 My first memory of drawing was at home when I was a kid. My parents are both very artistic, but discouraged me from drawing. My father was always banging on about how it would never be a stable way to earn money. One time, I remember that I drew a panda and a frog and my mother said 'actually that's quite good'. She didn't give out compliments easily, so that meant a lot to me.
I originally studied industrial design, but eventually decided against it. I used to doodle in class all the time and people would ask me why I wasn't doing something like animation. I've done a variety of things, like vinyl toys and sneakers. I've also made jewelry and t-shirts. And some of my doodles of doodles will feature in an upcoming documentary called 'Drawing Dicks On The Herald Sun'.

Although I draw for work now, I still draw mainly for my own sanity. What inspires me to draw really depends on what mood I'm in that day. There is no one thing. I find illustration therapeutic and also a way to procrastinate from real life. In terms of people who inspire me, I would say that people out there who are better than me inspire me. DZO Olivier and Craola Simkins are a couple of artists that I really admire.