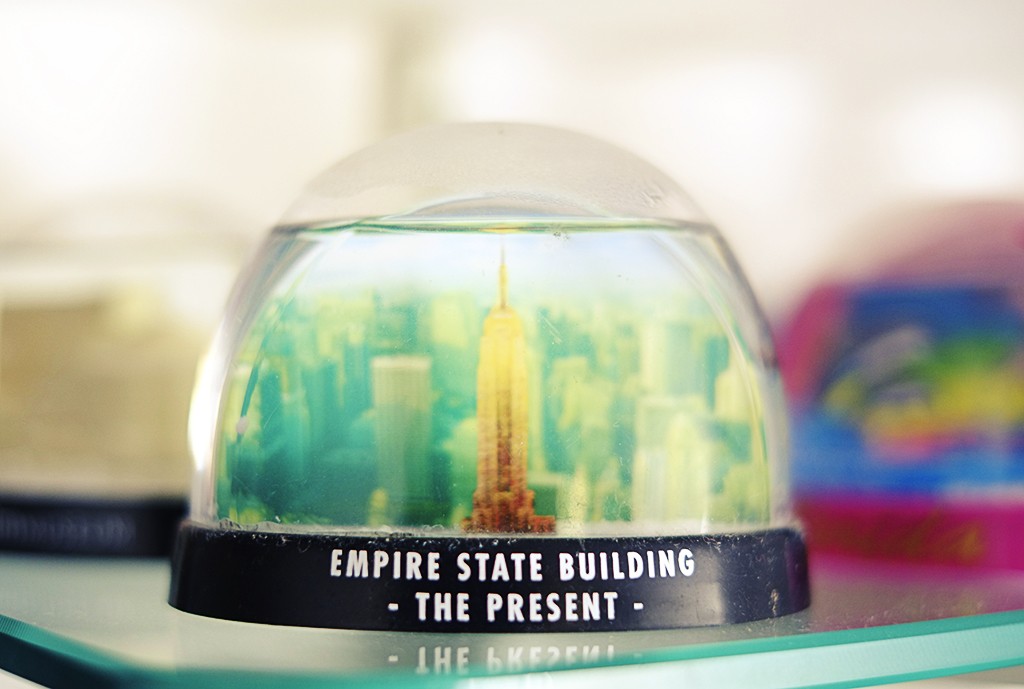 I collect snow domes. I can't remember the first one I ever got, but I have had them since I was a kid. The collection got bigger ten, or fifteen, years ago. It was initially about getting one from every place I visited. Now though, people know that I collect them so they bring them back from their travels for me. So it's broadened beyond just places that I have been. The oldest one is Jonah the Whale. I think I found him in an op shop. He is made in Hong Kong which is slightly unusual because most are made in China. My favourite one is the Irish leprechaun – instead of snow there are four-leaf clovers and he is holding a bottle of stout. I like the Brandenburg Gate one as well. Its snow flakes are silver. I think it's hilarious that you go somewhere tropical and there it is in a snow dome – like this Gold Coast one. I will say that there is a bit of maintenance involved with snow domes. They dehydrate. You have to use a syringe and top them up with distilled water.

I suppose I've always been a collector. I think it's the thrill of not having something finished that appeals to me. It's not instant gratification – it's delayed gratification. When I was little I loved Derwent coloured pencils, but rather than buying a whole set at once, I'd buy one new pencil a week. It was really a thrill to get that new one every week!

I am inspired by a lot of people. I have a friend who is a sculptor who I am amazed by. Painters, mid-century furniture makers… there are a lot of people I'm inspired by. I'm lucky to work in a creative field and I think it's important to look for inspiration everywhere. Despite the barking you can hear, I don't collect dogs though Garth!