It's fun, but we take it seriously too. When we first jammed together it just clicked. We all work in advertising, but after forming Mammoth Mammoth, I suppose we realised how much more creative you can be without a client having to approve everything. Advertising is controlled creativity, but with the band we do exactly what we want. We embrace the sounds of everything from AC/DC to Steppenwolf, Kiss to Alice Cooper. The first couple of sessions we had worked out really well and in a short amount of time we had an EP. We started getting airplay before we even had a gig.
In terms of inspiration, it's everything from not being good at sex, to a Dad playing Deep Purple turned up loud in our formative years. One thing we probably do share is that music and comic books were a big part of our identities as kids. Particularly music. Great lyrics can be so inspiring. Bill Callahan is a singer-songwriter with the band Smog and his lyrics are amazing. You feel every word of them.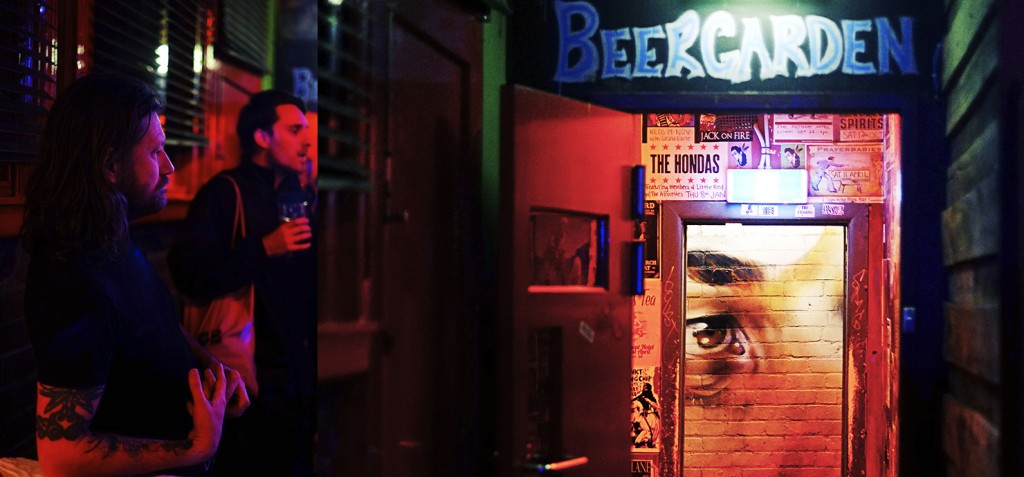 With Mammoth Mammoth, we like the idea that the band combines different disciplines – like the ability to evolve a particular visual aesthetic, evolve a particular sound, as well as being creative about how we manage and promote the band. Probably the most important thing to have in this band though, is acting talent!
Mammoth Mammoth is singer Mikey Tucker, guitarist Ben Couzens, drummer Frank Trobbiani and bassist Pete Bell.