I am the horticultural curator at Melbourne University, I also collect plants and illustrate. I was originally a screen printer and then I trained as and worked as an animator. Working as an animator, you're often spending twelve hours behind a desk. I used to nod off and fall asleep.
Then I started working for a friend as a gardener. Eventually I got a job sweeping leaves at Melbourne University. One day I had a conversation with the Head of Botany there and she said that I should study some subjects in botany. I did, although it was pretty hard not having any science background. That led to getting a grant to go to Cambridge University. The garden at Melbourne University I curate is mid to late eighteen hundreds. It was originally created in gold rush times when Victoria had tremendous wealth. Restoring it is a rewarding project to be involved in.
I illustrate whenever I can. I do a mixture of styles from children's illustration to botanical illustration. I love drawing plants. When I studied botany, I realised that I was good at detailed botanical illustration.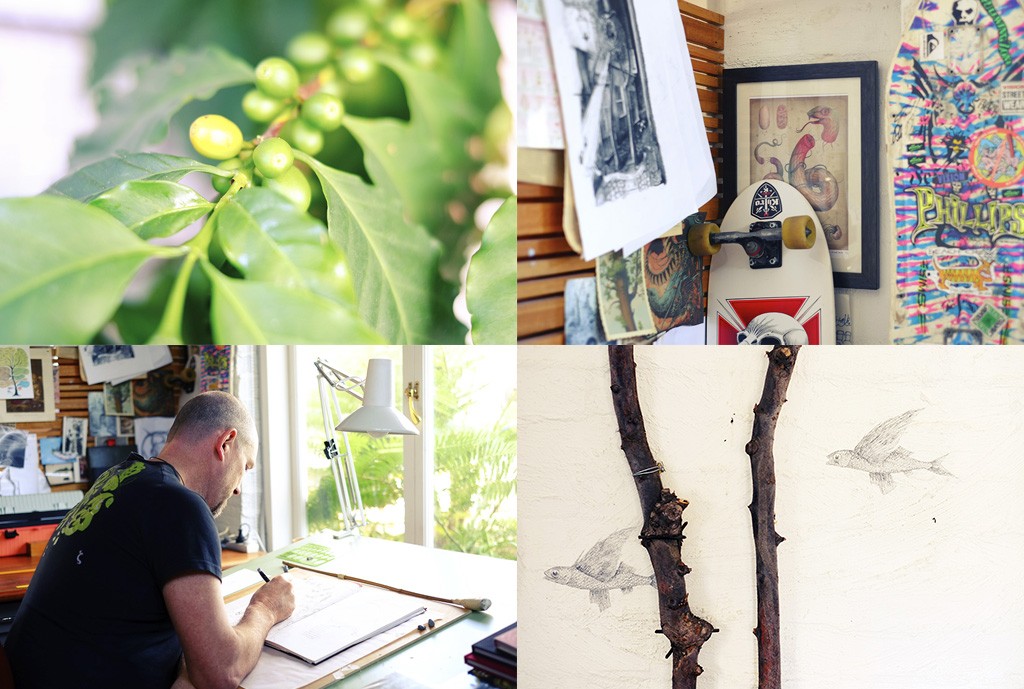 In terms of inspiration, I am inspired by artists who have been able to capture nature over the last couple of hundred years. One artist I really admire is Albertus Seba. I also like contemporary children's/adult surrealist artists such as Mark Ryden, Shaun Tan and Renee French. Of course, the creativity you see in nature is always inspiring too.

contact for Tim – instagram  @tuillustrations
email –  tuillustrations@gmail.com